Eleven Sorghum-based Products
Nothing is wasted, nothing is created; everything gets turned into something else. This is the conviction held by the thirteen industry operators who presented their processing methods and sorghum-based products at the conference. Food, bioenergy, and feed: from votka to pet food, sorghum offers a wide array of possibilities.
In their thirteen presentations, the speakers at the Congress shared knowledge on several sorghum-based products.


Sorghum-based Moldavian Votka
Sergiu Cataragal, Agro-industrial Group, Republic of Moldova
With 30 percent of its European production being used for ethanol, sorghum is a choice cereal for vodka production. Through a process that includes seven filtrations, a fast fermentation, and a slow milling, the Moldavian Zernoffa company uses sorghum to produce its vodka. At equal amounts, sorghum produces a higher yield of ethanol than maize or wheat.
| Crop | Quantity | Ethanol Yield |
| --- | --- | --- |
| Wheat | 1 ton | 340 - 360 litres |
| Corn | 1 ton | 370 - 390 litres |
| Sorghum | 1 ton | 390 - 410 litres |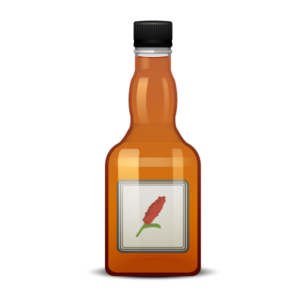 Sorghum Whisky "Made in France"
Benoit Garcia, Bows Spirit, France
In south-western France, the Bows distillery produces whisky based on a red grain sorghum variety, the shares being 80 percent sorghum and 20 percent malted barley.
In contrast to barley, sorghum produces virtually no bisphenols, and the red grain variety contains a lot of starch (76,2 percent in 2020, 2 percent more than maize).
Thus the Bows Distillery produces 280 litres of pure alcohol per ton of sorghum. After several boil-downs, the sorghum is mixed with the malted barley.
With the opening of a new distillery in a farm near Carcassonne and a fourfold production increase for Bows, sorghum whisky has a a bright future ahead.
Visit the website


Ivory Coast Beer
Wahauwouele Coulibaly, Nangui University, Ivory Coast
Commonly known as sorghum or opaque beers, but also as pito or burukutu in Niger, chibuki in Zimbabwe, dolo in Mali and Burkina Faso, and tchapalo in Ivory Coast, sorghum beers have been significantly successful, mainly due to their low price and their therapeutic properties.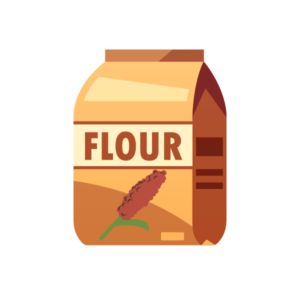 Two Flours under Study
Lalatiana Rakotozafy, Cnam, France
Stefano Bibbo, Fondazione Policlinico Universitario, Italy
Rich in glucidic polymers, gluten-free, containing macro and micronutrients, but also bioactive compounds that promote good health, sorghum holds excellent prospects for flour production. A recent study has been carried out by CNAM, in Paris, comparing two types of sorghum flour, in order to determine their physiological and biochemical potentials.
An Unavoidable Member of the Gluten-free League
Naturally gluten-free, well-tolerated by patients following a gluten-free diet because of celiac disease, and characterised by a good nutritional profile, sorghum offers an excellent alternative to rice and maize in the development of gluten-free products.
Cereals that are frequently used in gluten-free products – compared to sorghum
| | Carbohydrates | Protein (g/100g) | Fat (g/100g) | Minerals (mg/100g) |
| --- | --- | --- | --- | --- |
| Rice | 73.70 | 7.70 | 2.20 | 1.20 |
| Maize | 65 | 8.80 | 3.80 | 1.30 |
| Sorghum | 72.60 | 10.40 | 1.90 | 1.60 |

In Practice: 100-percent Sorghum Pasta
Monia Caramma, Macaronicus, Italy
A true innovation in the gluten-free market, sorghum pasta is a new step towards a healthier nutrition. The Italian Bontasana brand offers 100-percent sorghum pasta that has multiple advantages:
zero sugar (as detected by tests on cooked pasta),
no addition of other cereals or emulsifiers,
highly digestible,
traditional product,
a delicate hazelnut taste,
porous texture,
organic, kosher and halal certified,
not prone to overcooking.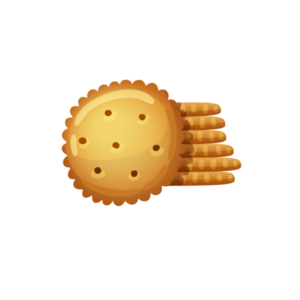 Ori Biscuits
Mohamed Zellama, Ori, France
In response to the challenges of food security, optimum resource use, water geopolitics, public health, and digestive conditions, the ORI (Organic and Responsible Innovation) company has developed sorghum-based biscuits of various types.
A convincing food tasting was held for the sorghum actors who attended this third edition of the European Sorghum Congress.

Sorghum and Ethanol
Rafael Parralla, Embrapa, Brazil

In recent years, Embrapa, the Brazilian agricultural research company has developed several production systems for different types of sorghum.
A fast growth cycle, low water needs, tolerance to high temperatures; a plant that allows for an entirely mechanised production and combines high biomass yield, fermentable sugars, and starch – these are all characteristics that make sorghum a plant that can be converted into 1G or 2G ethanol, as well as biofuel.

In Practice: Bioenergies
Julie Aguilhon, TotalEnergies, France

In light of the 2050 carbon neutrality target, TotalEnergies also intends to increase the share of biofuels in ground transportation.
Major challenges such as product durability and availability of raw-material stocks make sorghum a potential candidate for the production of durable aviation fuels or biomethane.

Sorghum in Swine Feeding
Reinhard Puntigam & Julia Slama, University of Rostöck, Germany
« The good must be put in the dish, the bad you may eat if you wish » is a catchy slogan used by the German University of Rostock.
The university presented a complete study on sorghum as an alternative in swine feeding. The plant holds promise particularly in the « precision feeding » of young pigs, which allows the mixing of the different ingredients for an optimal nutrient supply, based on the animals' actual needs of nutrients.
The study also points to the possibility of using sorghum in order to reduce the content of polyunsaturated fatty acids in the rations of swine. This is an interesting prospect, as rations that are rich in such acids increase fat share and thus diminish the quality of pork.

Sorghum for our Poultry
Sergei Makhortov, Realinvest LLC, Russia

The Russian Realinvest LLC company, specialised in commerce and manufacturing, has developed its sorghum crop in order to process it into mixed feed.
At a 7-percent rate of integration in the rations of laying hens, the company saw an increase in the hens' productivity of 0,3 percent, as well as in the weight of the eggs (up 0,3 grams). The yolk of the eggs also presented a more intense colour. All this for a cost that is more attractive than that of maize.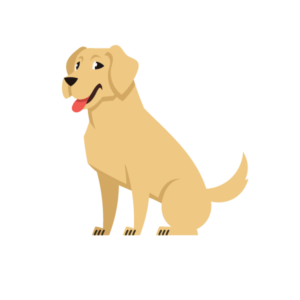 …and for our Pets
Greg Aldrich, Kansas State University, USA

There are more than 900 million dogs and 600 million cats in the world, today – pet animals regarded by most of their owners as members of their families.
We can therefore say that our pets' food requires a large production capacity, coupled with high quality. Against the background of a renewed interest for this cereal lately, fifteen major pet food companies have started including sorghum in their production process, for 130 product lines.
Rich in antioxidants, with a low glycemic index, gluten-free, and high in minerals and protein, sorghum is also easy to incorporate in the pet food production processes.
Recent studies also analyse the possibility of including heirloom seeds in the snacks and food of pets.
You can find the presentations on the Conferences page of our website.