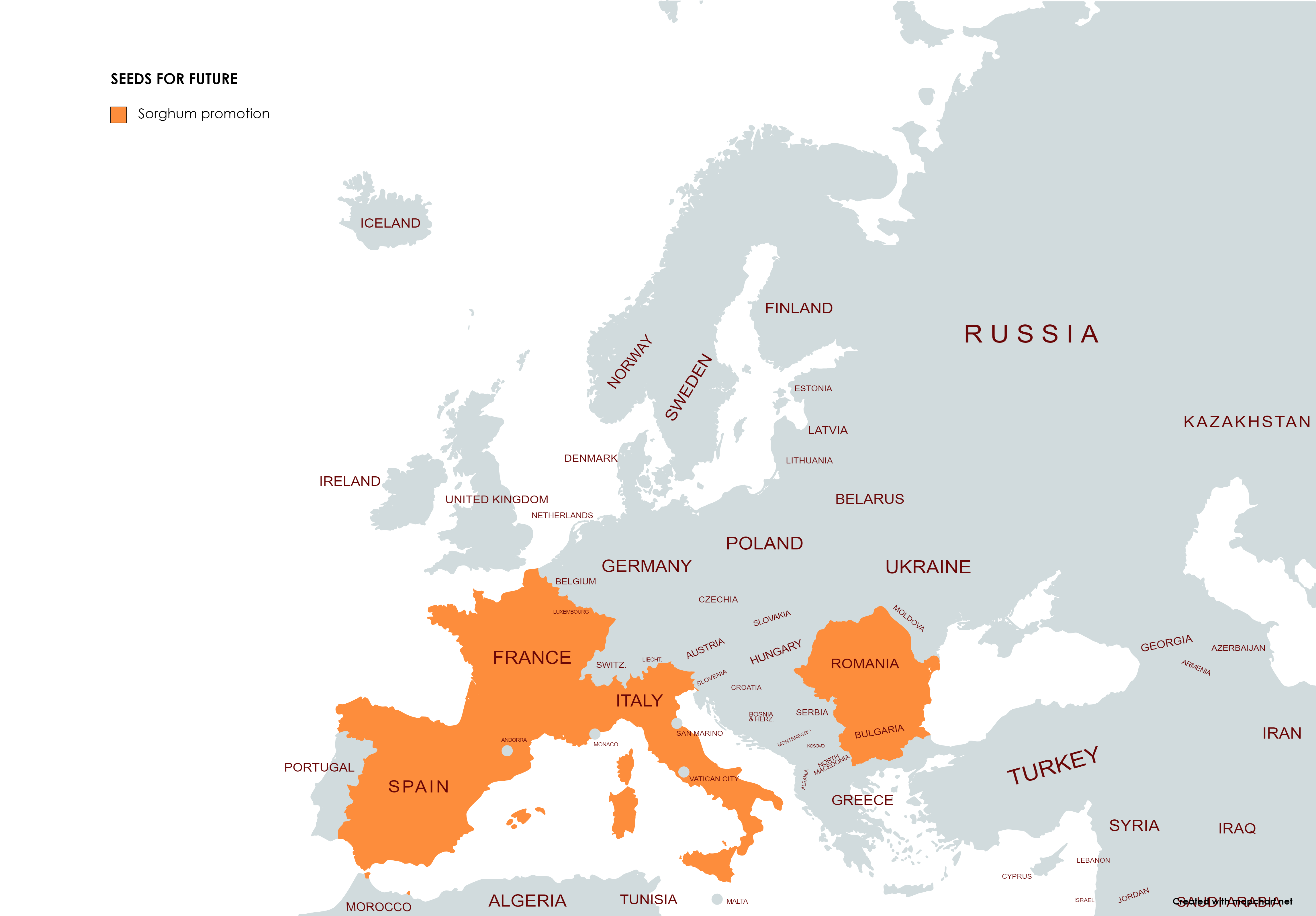 Presentation of the campaign
The Sorghum ID association and the FNPSMS are convinced that the cultivation of sorghum in Europe has real potential and are carrying out a wide range of promotional initiatives for its development. Sorghum is a cereal from Africa. Suited to hot, dry climates, it is a good alternative in a context of climate change. It can be processed to feed animals or humans, or used in energy production.
In order to encourage farmers, processors and consumers to choose sorghum and develop this sector of activity in Europe, Sorghum ID and the FNPSMS initiated a promotional campaign in January 2021 entitled "Seeds For Future". Organized through a grant from the European Union, the campaign targets five European countries. By organizing events and conferences, and providing technical documentation, the campaign is seeking to promote the advantages of sorghum cultivation, to increase production in Europe and to highlight the work of selectors in developing high yield varieties that are suited to European conditions. It is scheduled to end in January 2024.