Sorghum, from Turkey to Haute-Garonne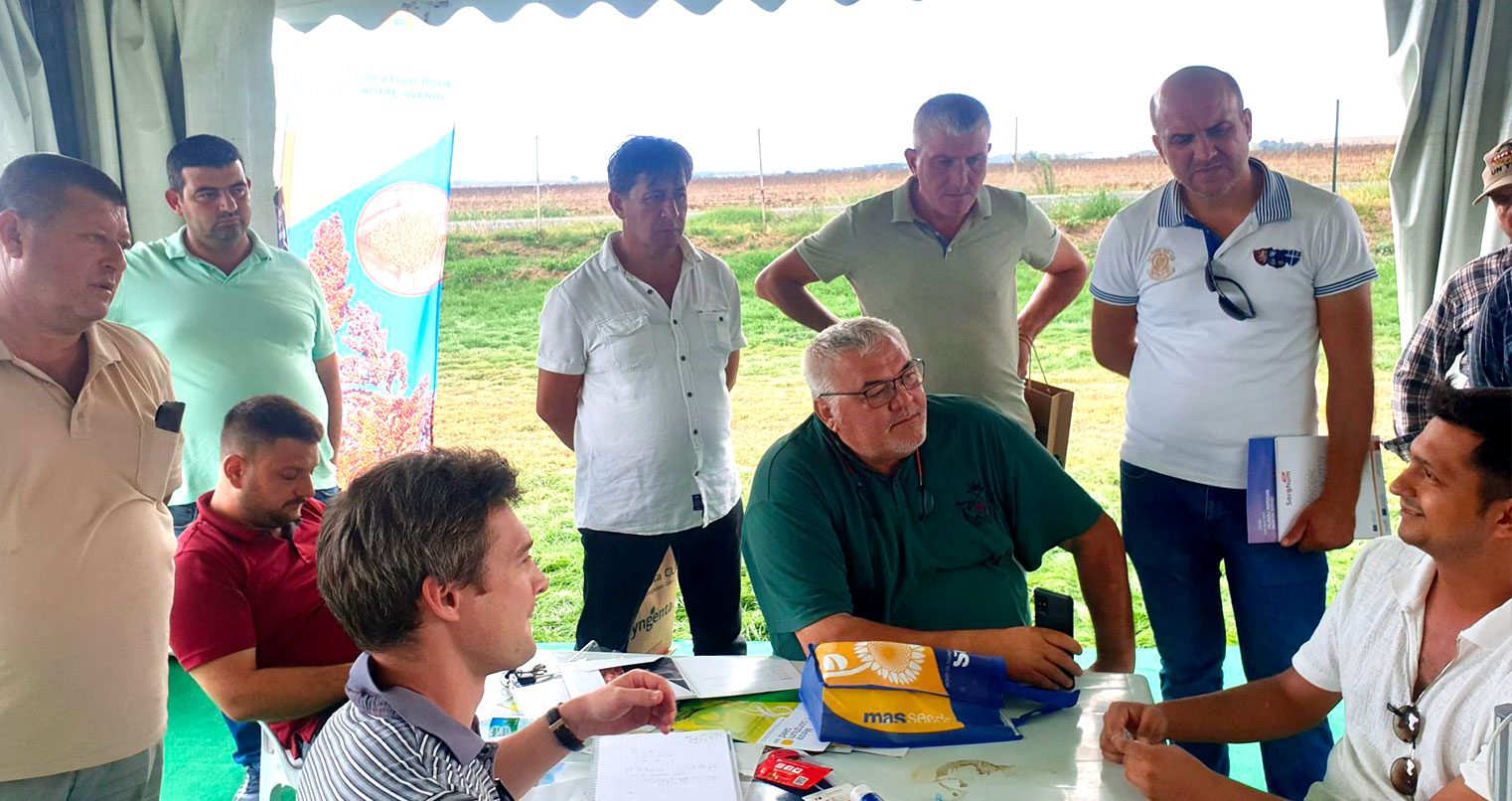 In early September, sorghum was in the spotlight in Tekirdağ, Turkey, during a Field Days event, as well as at the Innov'Agri event that was held in Ondes, Haute-Garonne, France.
Field Days in Tekirdağ
Between August 31 and September 3, six varieties of sorghum were presented to the Turkish farmers in the Tekirdağ region, during a Field Days event organised by DLG. More than 150 farmers were present at the Sorghum-ID stand in order to learn about the crop and its potential outlets. Many of the farmers, driven by the hybrid presentation made during the 2021 edition of the event, shared their experiences regarding sorghum cultivation and gave an overall highly positive feedback, especially in terms of production. Some spoke about the difficulties they had in buying seeds and contacting the seed distributors recommended by Sorghum-ID, which prevented them from growing more sorghum. This continuity and information-sharing led to arrangements for new trials, especially for dairy cows. As a result of this strong interest in sorghum, field trials may be organised, focusing more on sorghum, in the region of Tekirdağ, or even in the Konya region.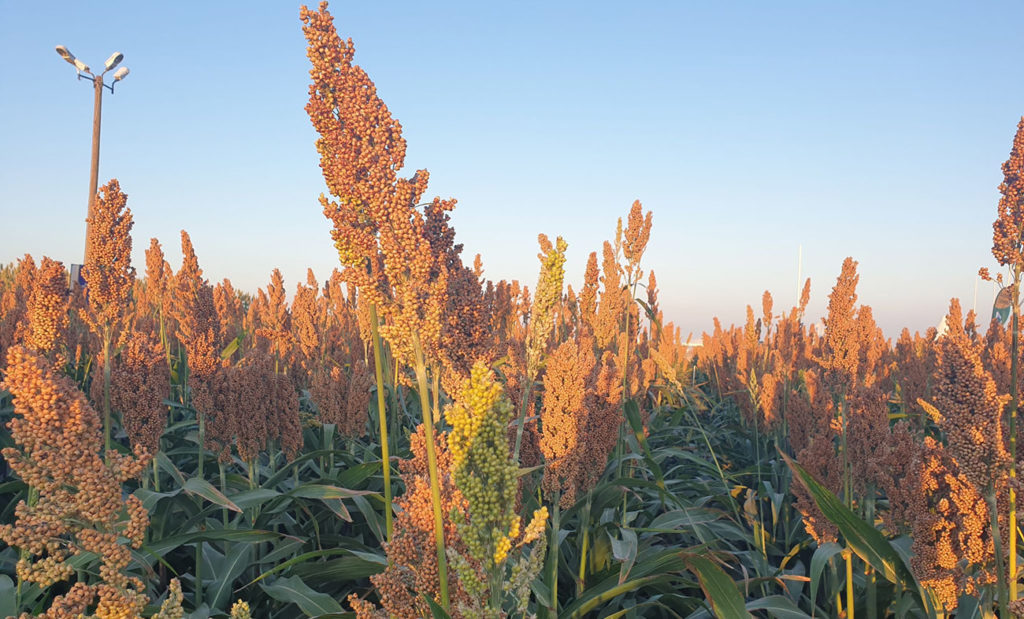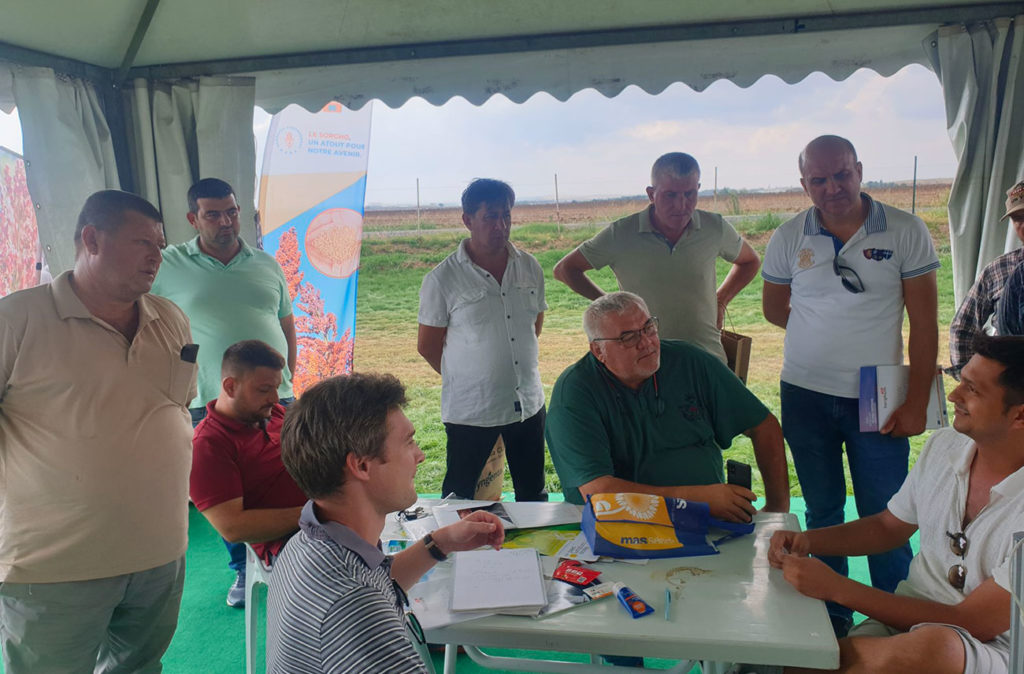 The Sorghum-ID team, talking with Turkish farmers, at the Field Days event
Innov'Agri in Ondes, France
Between September 7 and 8, a new edition of Innov'Agri took place in Ondes, in the Haute-Garonne region. Farmers, technicians, and suppliers in the industry met in a 80-hectare exhibition center. Under the Seeds for Future campaign, on September 7th, between 2 and 4 p.m., the F.N.P.S.M.S held a conference on the types of local farms and the place that corn takes in their rotations. The conference included a presentation by the Regional Agriculture Chamber of Occitanie, as well as technical advice on corn storage preparation, given by Mr. Thevenet, Manager of ASFONA. Sorghum was presented to the audience to raise awareness on its importance as a crop of the future, which enables producers to diversify their rotations. The conference also provided participant farmers with an opportunity to express their appreciation for the crop, especially when they had planted it before sunflower or soybeans, or after winter peas and wheat.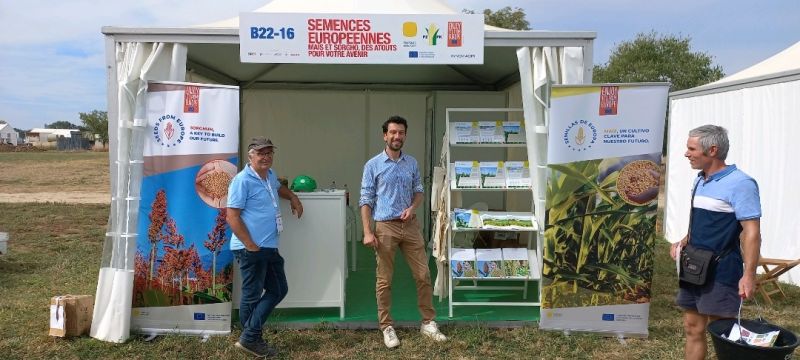 The Seeds for Future stand at the Innov'Agri event