Axéréal Romania: a Branch Focused on Sorghum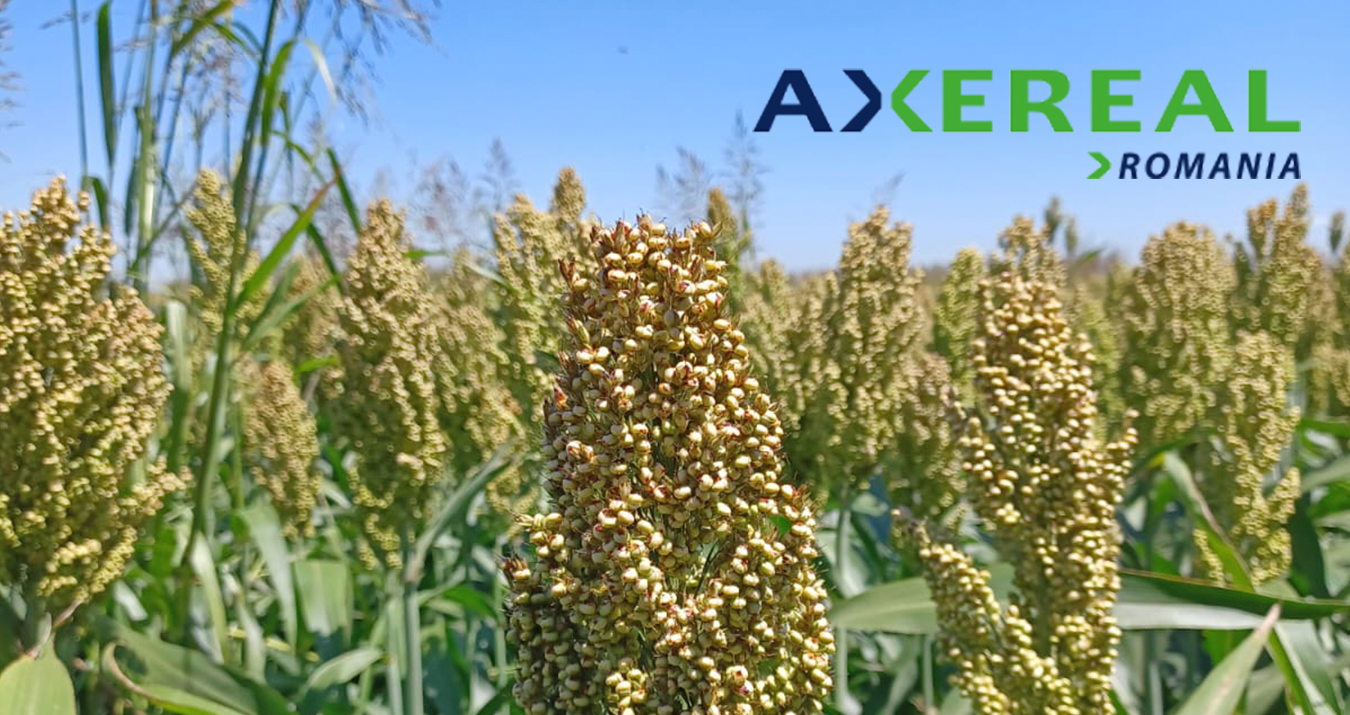 On November 9th, 2022, during the Lidea conference in Bucharest, Romania, the Romanian branch of the Axéréal Cooperative took a commitment before the attending farmers: to buy the entire sorghum quantity produced in Romania.
As an international agriculture and food industry cooperative group, Axéréal purchases and trades grains and oilseeds in France and throughout the world. It comprises 11000 farmers who share a common vision: to harness and render farm production sustainable and contribute to a high-quality food supply.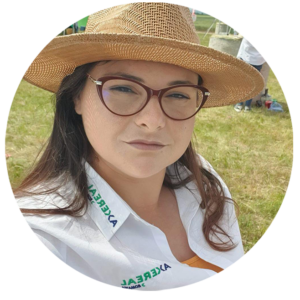 Georgiana Ghiță, in charge with the company's Romanian branch, agreed to answer our questions.
Sorghum ID – Could you please tell us about the Romanian branch of Axéréal?
Georgiana Ghiță – Axéréal opened its Romanian branch in Bucharest, in 2013. Our aim is to bring in the French know-how and adapt it to the Romanian market, in order to provide the seeds that are best suited to the local farmers and assist the latter to the maximum through agronomic consulting, secure seed quality, and advantageous contract terms. Our current team comprises thirteen people and we are present in western Romania (Arad, Timișoara), but also in the east (Brăila, Galați, Constanța), and south (Craiova and the areas around Bucharest).
Sorghum ID – You have recently included sorghum into your portfolio. How did you come to develop your Romanian sorghum segment?
G.G. – Our business consists in multiplying and selling seeds of wheat, barley, sunflower, autumn and winter peas, soybeans, and – more recently – sorghum. In the autumn of 2021, we noticed that this crop had an important potential in Romania; however, it lacked a key-element: the outlets. A more in-depth research led us to contacting potential buyers locally, especially in the feed industry, which is the main outlet for sorghum in this country. Worldwide, major compound feed manufacturers look to include sorghum into their feeds. These industries are interested in sorghum because it is rich in proteins and tannin-free. At a smaller scale, the human food industry, too, offers interesting prospects, due to the gluten-free profile of sorghum – and the same can be said about the biofuel sector.
In order to promote sorghum in Romania, we have therefore decided to buy the farmers' production under contract and sell it to the industry.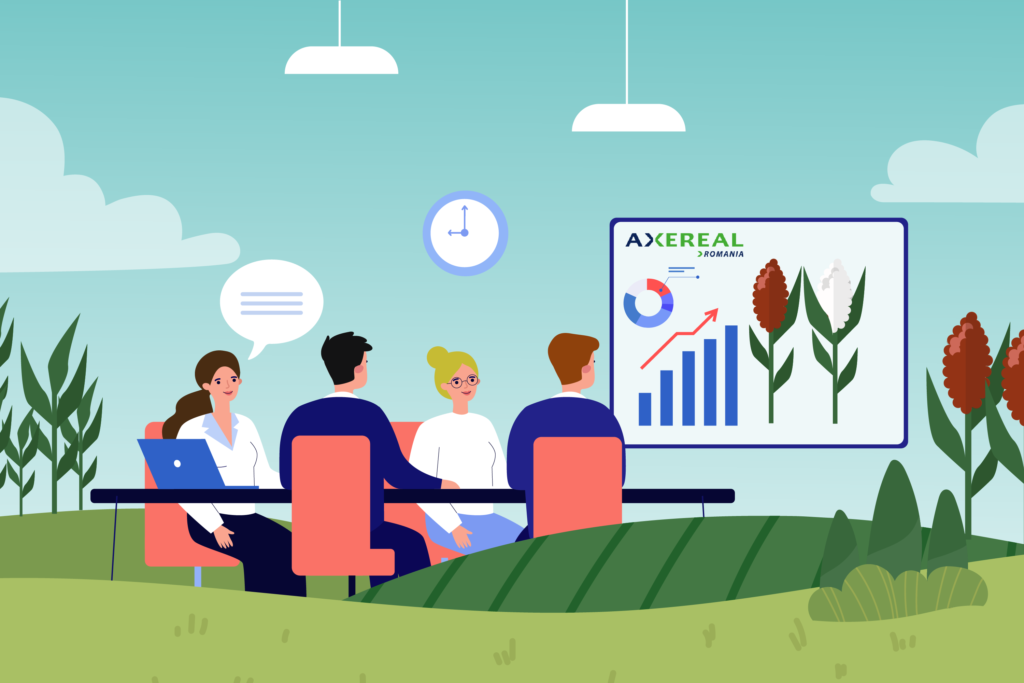 Sorghum ID – How does one train its staff, its technicians, in the field of sorghum, so that they are able to assist farmers down the road?
G.G. – Our marketing staff have been trained both by French teams and seed producers that have a lot of experience with the crop. In 2022, the members of our marketing team got additional training during their field trips to the Romanian farms, so we can say that the theoretical knowledge they had acquired from Axéréal was completed by their practical, on-site experience with the crop. This is a type of knowledge that is subject to gradual improvement, since our expertise gets strengthened every day. There are not many people who provide sorghum consulting in Romania, and we are still at the beginning of our endeavour.
Sorghum ID – Would you say that there is true excitement about sorghum, in Romania?
G.G. – Certainly – and it is due to several factors. First, the significant drought spells the country experienced last year caused a sharp decline in corn yields, triggering questions on the available alternatives out there that could fill in the losses.
On the other hand, the fact that we buy farmers' productions provides them with an outlet, and that is a type of security which is far from trivial.
For example, this year [2022] we have not only stood 100 percent by our commitments to the farmers, but we have also bought off-contract sorghum, from stand-alone growers. We can therefore say that the industry has a promising outlook.
Learn more: https://www.axereal.ro/en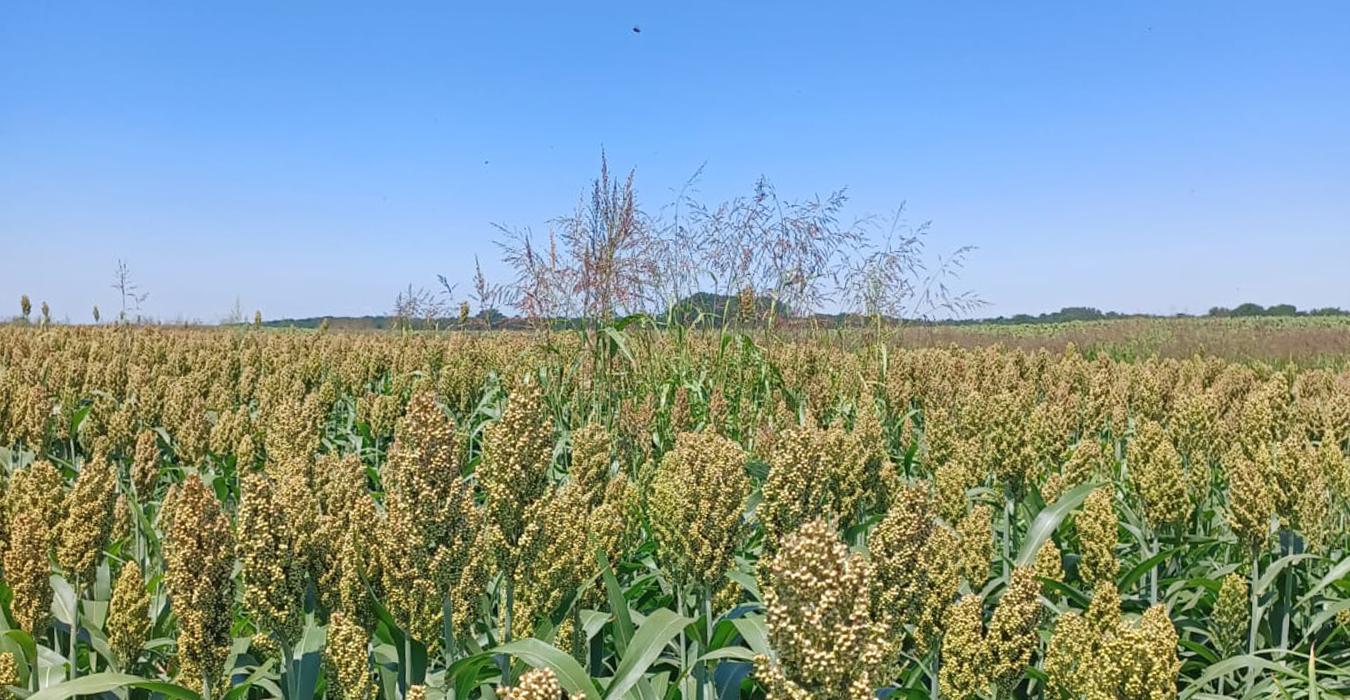 Sorghum plot planted by Axéréal in Băilești, Romania
Continue ?
European Genetics at the Service of Sorghum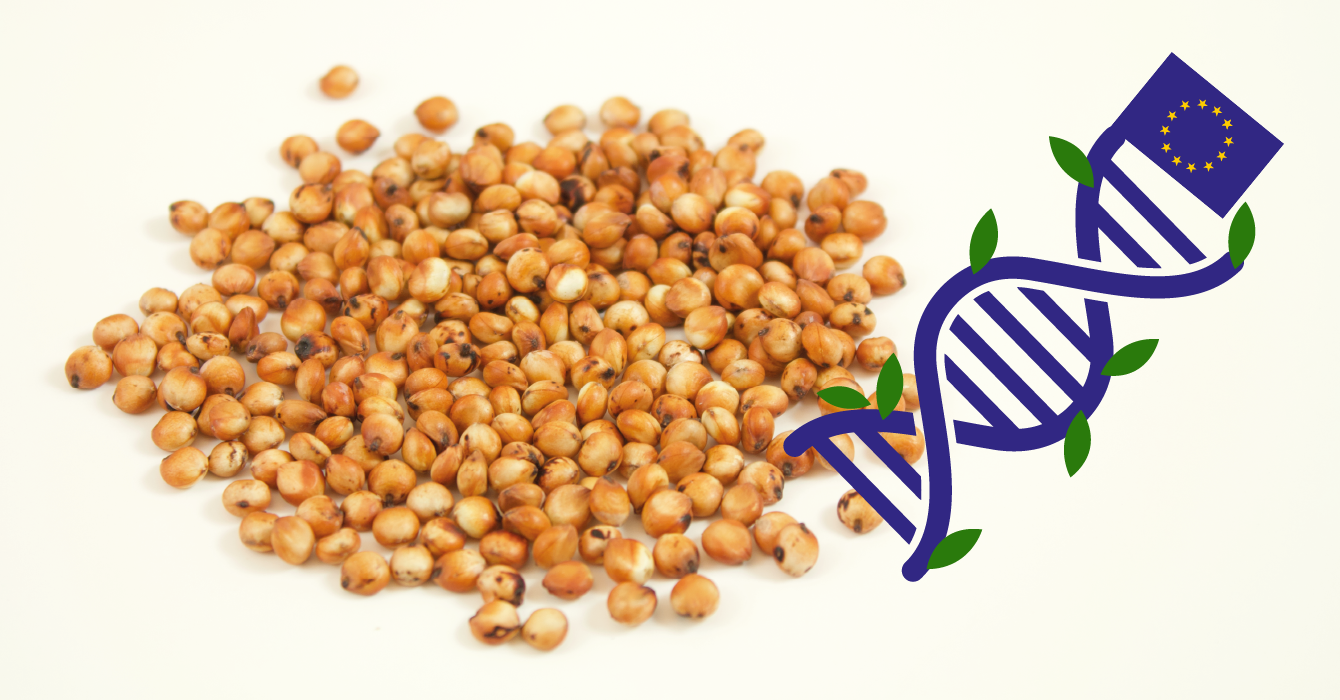 "Sorghum – a Promising Industry of Many Opportunities"