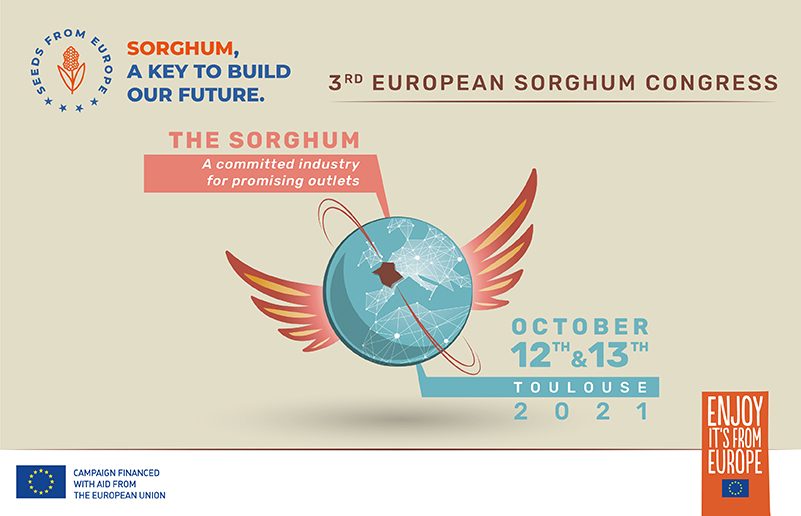 A commited industry for promising outlets:
The third edition of the European Sorghum Congress will be held in Toulouse, on October 12th and 13th and will be animated by Marie-Cécile Damave.
We are thrilled that the vaccination progress will enable participants to attend the congress in person. We will ensure that all sanitary requirements are met so that the attendees may enjoy optimal attendance conditions throughout the two congress days.
The sorghum industry will therefore be able to gather together again for fruitful exchanges on the crop's future and processing opportunities. It will be a long-awaited reunion, after three years that have witnessed a constant growth in the grain and feed sorghum areas.
This year, the congress will focus on the downstream industry, as well as on highlighting outlet prospects in the feed, food, and industrial, sectors. This will constitute the focus of the three workshops that will take place on October 12, between 2 and 6 p.m., which will discuss:
Genetics and breeding,
Agronomy and cultivation methods,
Processing and industrial uses.
Click here to discover the detailed program !