International Agricultural Show – 2023:
Full House for Sorghum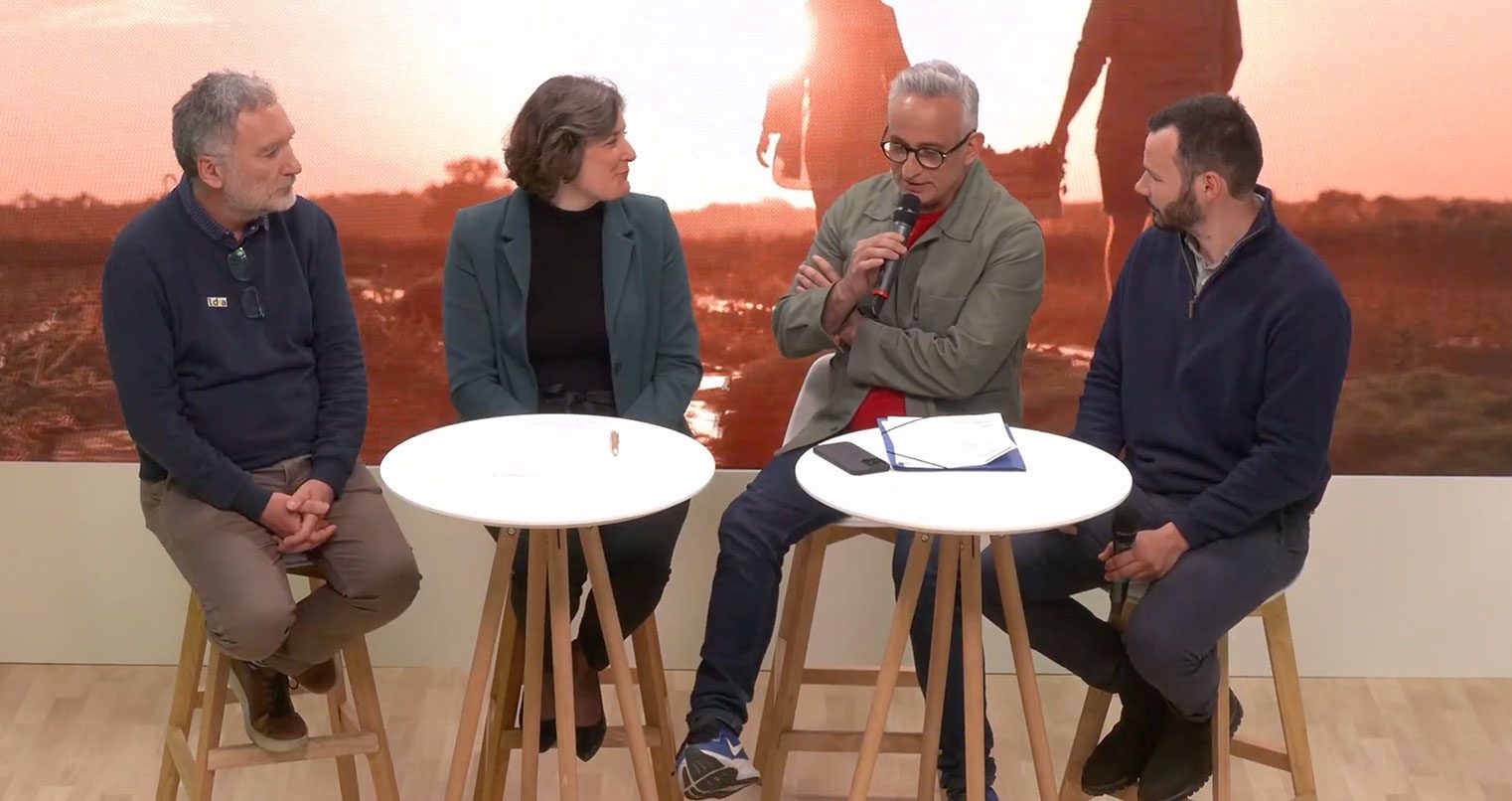 Frédéric Guedj, Valérie Brochet, and Aymeric Coussergues on the set of the "La cuisine du village" ("The Village Kitchen") show.
Between February 25th and March 5th, the Paris Expo Porte de Versailles venue hosted the 59th edition of "France's greatest farm": the International Agricultural Show. The event provided a good opportunity to review the benefits of sorghum in front of SEMAE, at a round table discussion and a press conference.
This year, the ag show hosted 1000 exhibitors from France and other countries and 615 204 attendees. Among the 40 000 French and international professionals and delegates, SEMAE (a seed and seedling interbranch organisation) ran more than sixty dedicated shows at its stand (#Village Semences), allowing the interested attendees to discuss and debate current issues.
"The Village Kitchen": all About Sorghum
Wednesday, March 1st, SEMAE's "La cuisine du village" show hosted Valérie Brochet, FNPSMS Director and Sorghum ID representative; Frédéric Guedj, sorghum development expert with LIDÉA, and Aymeric de Coussergues, seed farmer in Camargue, in the field of this "funny grain plant which keeps rising": sorghum.
SEMAE is a seed and seedling interbranch organisation. It enables gardeners and farmers to gain access to a wide variety of seeds – in sufficient amounts – and warrants the quality of the seeds and seedlings.
Learn more 
Speakers first referred to the plant's history, all the way from its origins in Ethiopia to its arrival on the European continent an its more recent expansion towards the north of France – an evolution that has to do with climate change, but also with the significant R & D work done in recent years on sorghum's earliness.
While chef Olivier Chapuis was preparing a sorghum recipe inspired from the Lebanese tabbouleh, the show's host and their guests drew a detailed portrait of the cereal: its benefits, yields, outlets (mainly the pet bird market, followed by gluten-free flours, alcohol, feeds, etc), its financial viability for the farmers, its geographical distribution around the globe, genetic progress, research, etc – and deplored a certain ignorance that seems to exists around a plant that has multiple benefits and which is yet to be available on the market as it should be.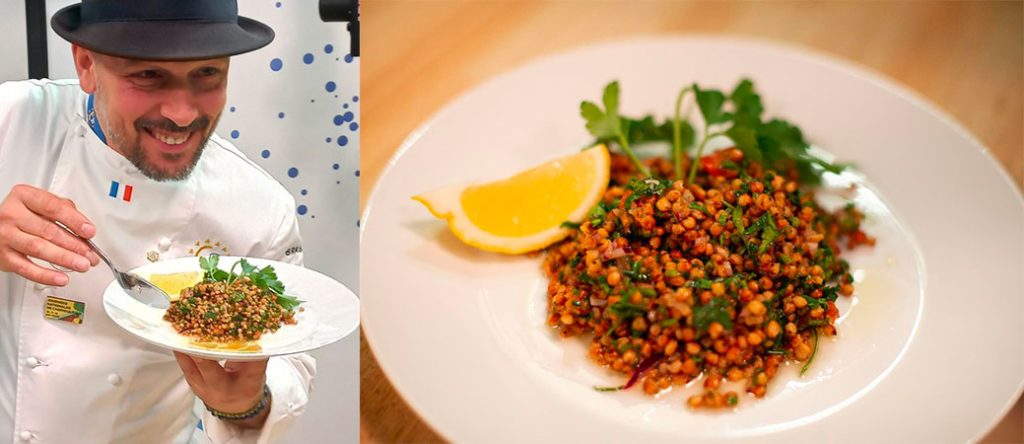 Sorghum Tabbouleh: an Easy Recipe, Inspired by the Lebanese Tabbouleh
Full House during the SEMAE Conference
On the same day, SEMAE held a press conference titled "Sorghum, the Plant of Our Future". The speakers included regional representatives Béatrice Petit and Régis Boisseau, Valérie Brochet (Sorghum ID representative), Jacques Groison (Deputy Manager of Arterris Group), and Aymeric de Coussergues, seed farmer, and they discussed about the plant, its varieties, production, market, and current outlets.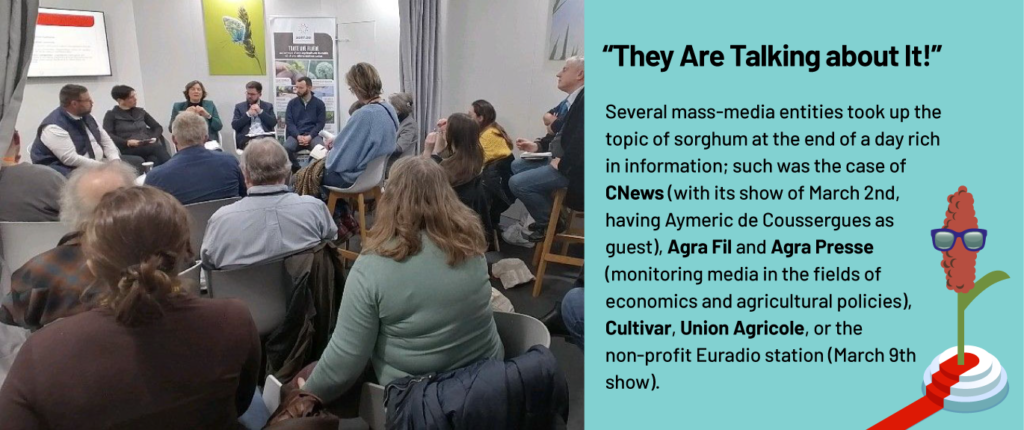 Le replay  : "The Village Kitchen"
Continue ?
The 2023 Meetings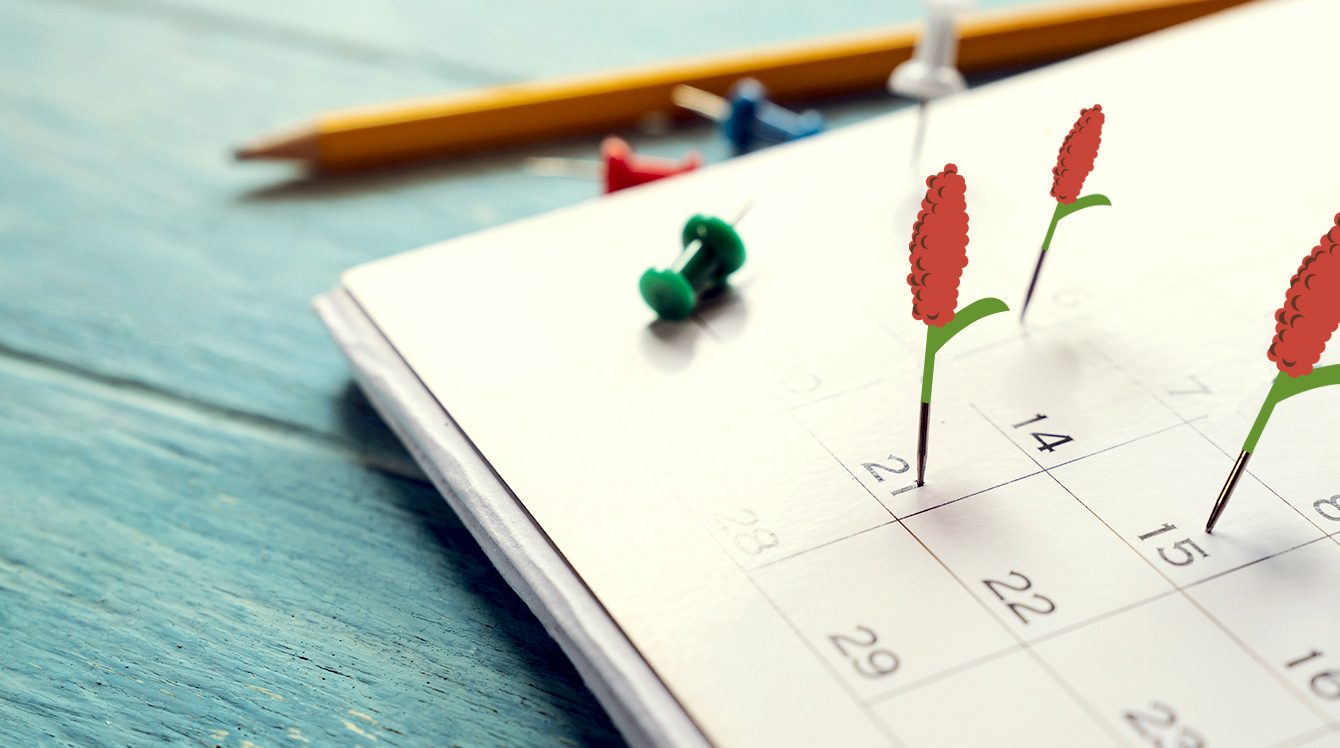 Favourable Conditions for Good Sorghum Crop Establishment